Academic Paraphrasing Bot
Want to change the wording of your academic text so that it sounds better? Need to rephrase quotes from different sources for your essay or research paper? We know exactly what you're looking for. Our paraphrasing bot is the perfect solution to all your articulation problems.
Rewording a sentence or a whole paper can be quite a chore. You will need to approach this task very carefully, and it will likely take a lot of time. So what to do?
Naturally, we recommend you use our paraphrasing bot and spend your free time on more important things. Below, we have discussed what mistakes should be avoided when approaching rewording independently. We have also suggested some exercises to help you further develop your paraphrasing skill.
📌 Do's & Don'ts of Paraphrasing
Unfortunately, you won't always have the opportunity to use our paraphrase bot for your assignment. After all, you can't always rely on your Internet connection, especially when you're dealing with classwork or final exams. Therefore, below, we have explained what you should and shouldn't do when paraphrasing in academic writing.
👎️ How NOT to Paraphrase
Let's begin by listing the most common mistakes when paraphrasing essays and other texts.
Do not:
Use the exact words when paraphrasing. This seems like an obvious tip. Yet, you would be taken aback by how many students get it wrong. If you want to use the direct wording of the original text as evidence or an example, include them in quotation marks.
Copy the structure of the source paragraph. Replacing a couple of words with synonyms isn't enough to paraphrase correctly. You need to change the organization and syntax of the sentences. Use familiar language to reconstruct the initial passage completely.
Modify the original meaning of the text. When paraphrasing, you should use different words, syntax, and paragraph arrangement. However, you have to remember to keep the central message of the source.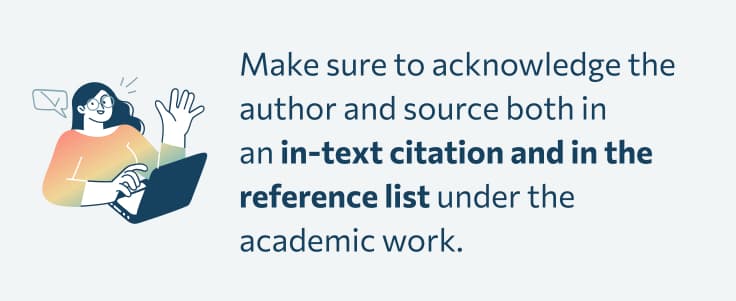 👍 How to Paraphrase Correctly
From the following list, you will learn how to paraphrase correctly. As we've mentioned, it is useful when you can't use our online reword bot. So, to cite an article, research paper, or any other academic source, you can rely on the tips below.
Do:
Find a reliable source. Your academic work should always depend on credible and trustworthy books and articles. No matter how well-written your paraphrased passage is, it won't amount to anything if the source is disreputable.
Understand the meaning of the text. If you discover any unknown concepts, look them up or ask for clarification. Make sure you get the purpose and the intention of the author's arguments.
Use your own wording. Once you have read and reread what you are trying to paraphrase, hide the text. Now that you cannot see it try to write down your interpretation by memory. Imagine you're explaining it to someone else. And don't use overly complicated language.
Use citations. Evidence is at the basis of essay writing. Even if you completely paraphrase the original material, you should still cite the sources to avoid plagiarism. Ensure that you implement the correct format required by your institution.
🏅 5 Paraphrasing Exercises That Can Help
It is impossible to memorize all of the rules at once. You will need some practice to improve your paraphrasing skills. Over here, we have gathered some of the most useful exercises that will help you out.
Exercise 1: Change the bolded words in these sentences (use their synonyms).
Paraphrasing is a reiteration of the main idea of a text using different words.
It is useful when trying to describe or clarify something.
Exercise 2: Decide which words you do not have to alter in these sentences.
The word "paraphrasing" has Greek origins.
Paraphrasing was used in education for centuries.
Exercise 3: Rephrase these sentences using a different form of bolded words. (E.g. fame = famous).
The preservation of the initial meaning of the text is essential when paraphrasing.
One should always make changes to the construction of the sentences during paraphrasing.
Exercise 4: Rearrange the structure of these sentences.
Quotation marks do not need to be placed around a paraphrased excerpt.
At the end of the paraphrased sentence, there should be a citation.
Exercise 5: Combine all paraphrasing exercises to rewrite the following passage.
Paraphrasing is imperative for any student to develop because it demonstrates a knowledge and understanding of the source material. It also becomes useful during essay writing, when backing up your arguments with evidence, and more.
Thank you for reading our tips and tricks! We hope that they have been useful to you, along with our paraphrase essay bot. If you aren't entirely satisfied with your results, you can try another rewording tool on our website. Perhaps, it will be better fitted for your text.
🔗 References