Frequently Asked Questions
What if I need my order pretty quickly? Are you able to finish it on time?
Our company specializes in dealing with orders that are exceedingly complicated and have tight deadlines. Yes, we are quite likely to be able to assist you with your task.
My deadline is less than your option for the shortest deadline. Is it still possible for you to assist me?
We can't promise it until we see the specifics of your task. However, because of our large pool of competent academic specialists, we're almost guaranteed to identify the right one for you. Contact our customer service department to see if we can help you!
Can you help me with my Management assignment?
Yes, and not just in the management field. We are confident that any paper of any complexity level will not be a problem for the Place4Papers.com staff, as we have a large pool of qualified professionals located all over the world. Send us your request, and we'll determine the most suitable expert for you.
Do you promise that my paper will not be published online?
Place4Papers.com ensures that your paper will be unique. It will not be posted on the internet, resold, or used in any way the day after you receive it or at any time thereafter.
Is it possible for me to order just one page from your service?
Yes, you certainly can. Not only that, but the deadline for such work can be as short as one hour. However, keep in mind that the more urgent your order is, the greater the cost.
How can I make a payment?
You have the option of paying using a credit card (Visa, Mastercard, Discover, American Express, etc.) or a wire transfer. Whichever choice you select, you can rest assured that it is safe.
Will anybody know I used your service?
Definitely no. We respect your privacy and never ever share your personal information with the 3rd parties and even your expert (unless it's necessary for your project.) Our site is secure, and the type of service won't be specified in your banking statement. We give you a 100% confidentiality guarantee.
Why hasn't my order status changed despite the fact that I paid for it?
Pending payment verification is the most likely cause. Wait for a while - the procedure can take up to an hour - until the status is changed to Paid. This implies we accepted payment and began the process of finding a qualified expert. When your order is urgent, we understand how valuable your time is. If you have been waiting for more than an hour, simply notify our live support team to ensure that everything is in order. We will make every effort to resolve your issue as quickly as possible.
What if I have more files to send?
Upload the additional files and attach them to your expert's personal message.
Do you use TurnItIn to detect plagiarized content?
No, we use plagiarism detection software created by the industry's leading services. It is preferable for a variety of reasons. Our partners are pioneers in the development of sophisticated scanning technologies.
How can I provide extra resources to my expert?
Attach files to the message you'll send to your expert using the communication tab on your personal account. If this choice does not meet your needs, please send us supplementary materials via e-mail.
What if my order does not meet my expectations?
Place4Papers.com's team is prepared to review the completed order till it is excellent. We make every effort to provide only high-quality writing. This is why you are entitled to free changes for 14 days (within the initial instructions). Users of our Superior and 1st Class Service Plans can prolong this period (to 45 and 90 days respectively). You can seek a full refund if you still don't like the work you received after all of the revisions have been made.
What is the best way for me to get in touch with the expert?
Use the communication panel after logging in to your personal account. With a user-friendly interface designed specifically for our clients, all information, including the expert's ID and messaging to both your expert and live support, is available and easy to discover.
When is the best time for me to contact you?
Contact us at any moment! Our live help service is available 24 hours a day, 7 days a week, including weekends and holidays. We are available to answer any questions you may have and to assist you on any level. Our professionals are also available for conversation, but keep in mind that they are working on your orders and may need to rest and sleep at times. Send a direct message, and you'll get a response from your expert within 24 hours.
How will I know when my order is complete?
Once the work on your order is complete, you will receive an automatic e-mail notification.
How will my order be delivered?
After you've been notified, you can either go to your personal account and download your work there or use the direct download link in the e-mail.
What about offering discounts for large orders?
You might ask for a special deal for yourself. Every customer at Place4Papers.com has access to this one-of-a-kind opportunity. For further information, please contact live support. You will also benefit from numerous additional and seasonal promotions.
Who are your subject matter experts?
Our team of experts is something we're quite proud of. Our stringent hiring procedure ensures that we only hire the best people—just two out of every 100 applicants make the cut. Our experts all hold a Master's degree or higher and have extensive knowledge in more than 60 disciplines of study. Our entire team has massive writing experience, allowing them to provide quality writing services even under the shortest deadlines.
Is it necessary to pay in advance?
Yes. Your expert will begin working once we have received payment. If you are not totally satisfied with the finished work, we will refund your money in full. You may calculate the cost of your order with our online calculator. The price is determined by your academic level, paper type, amount of pages, and deadline.
Is using your service secure?
Our customers' privacy and confidentiality are important to us. We employ the most up-to-date and powerful encryption methods to protect all personal information. We keep all of your data safe, and access is restricted even inside our team. Our website is TrustedSite® certified, with daily security monitoring and evaluations. Sharing, selling, or disclosing your personal information to third parties is strictly prohibited.
How can I keep track of the status of my order?
Your personal account allows you to keep track of everything that's happening with your orders. When the professional begins working on your assignment, you will notice. You will be notified once the order has been finished. To check on the status, you may always reach your expert or contact the support team online.
Is it ok to offer you my login information?
Our specialists will occasionally require access to your university's student site in order to examine the specific assignment instructions provided by your lecturers. If you do disclose this information, make sure it's only with your designated professional. Our specialists adhere to rigorous guidelines so that you do not share your login information with anyone else.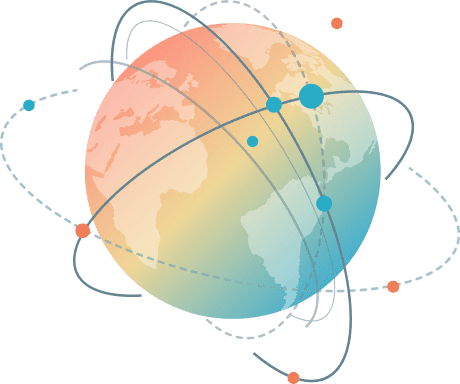 We helped students from 67 Universities
in the USA, UK, Australia, Canada